Today was my "last first day" aka first day of my senior year of high school. Sweeet. It was (is) also 96 degrees... oh joy. It was disgusting in school. But overall, I'd say the day went well.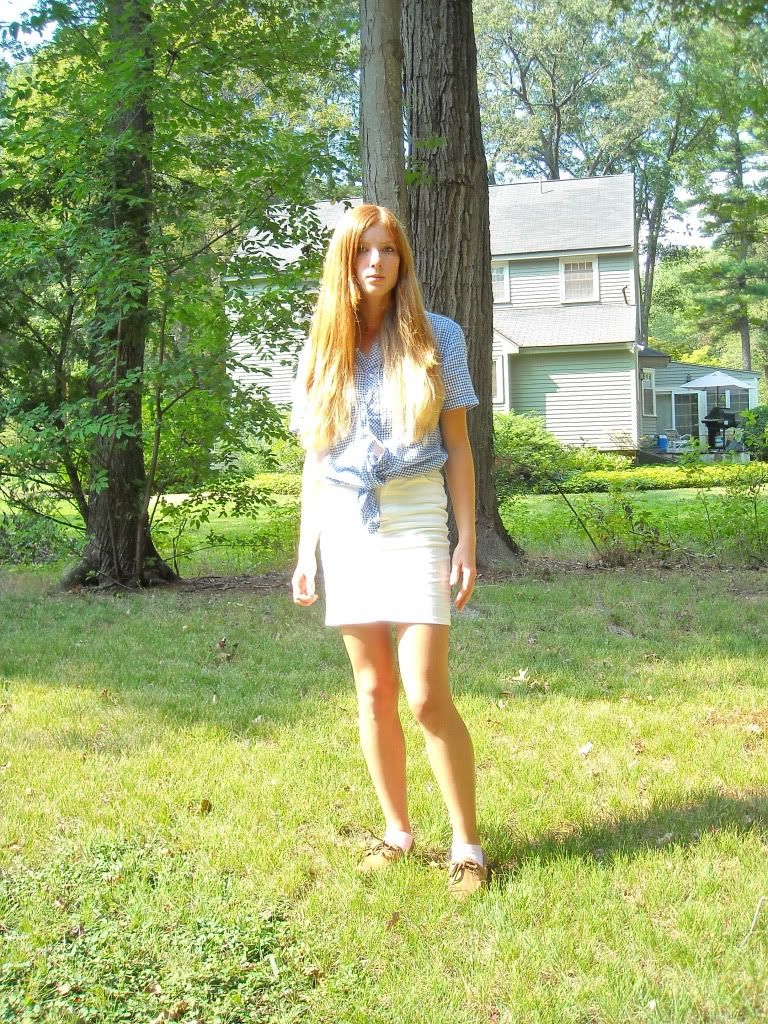 Urban Outfitters men's button down. American Apparel denim skirt. Sperry Topsider boat shoes.


This shirt was so not cooperating in for these pictures. Oh well. The socks are light pink, in case you can't tell.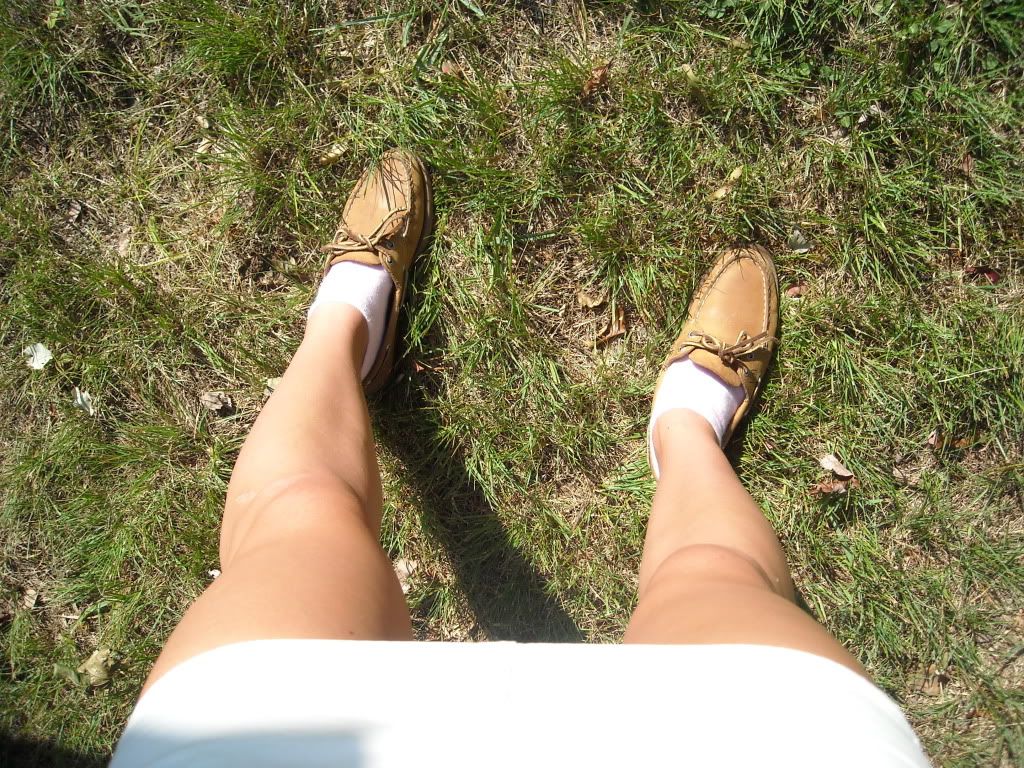 I feel like a big part of the reason I wore this outfit was because I wore so much black last year. Not that I'm not going to wear it this year, but it was nice to wear something "clean" for a change. Also looking like a prep is never bad. In other news my camera is a piece of you-know-what. My well-meaning parents got me a new one for Christmas because I kept complaining about the nonexistent battery life of my old camera, but the new one is the, er, cheapest one available. Which would be fine if it worked and didn't keep falling over, which I am attempting to correct in the picture below. Oh, my hot sweaty face.